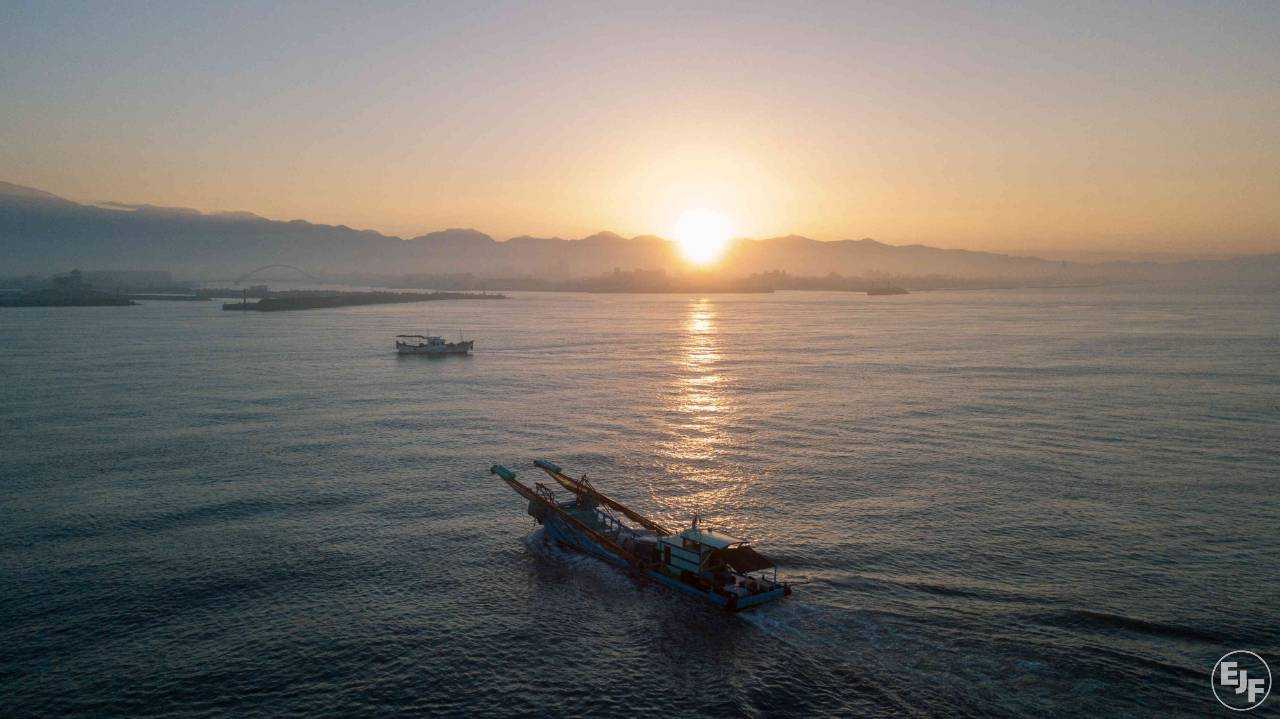 Jan 14, 2020
Congratulations to the new Taiwanese government. Now to consolidate action on illegal fishing and abuse at sea
EJF congratulates President Tsai and her Democratic Progressive Party on their resounding victories in Taiwan's Presidential and Parliamentary elections. They secured a clear mandate in what observers described as a fair and transparent contest that was a tribute to Taiwan's democratic credentials.
EJF welcomes the firm commitments of President Tsai and her party to advance human rights as well as environmental pledges. Our oceans offer the president a critical opportunity to demonstrate these commitments by taking action against illegal fishing and human rights abuses aboard Taiwan's distant water fleet. The fleet, one of the largest in the world, is made up of over 1,000 vessels operating across the planet's oceans.
Illegal fishing and associated abuses of migrant crew present an urgent threat to the ocean's health, as they allow vessels to fish for species or in areas that are protected. The abuse of migrant crew, who mainly originate in Southeast Asia, also risks damaging Taiwan's reputation globally and in the region that President Tsai has said is vital to Taiwan's foreign policy.
In her first term, President Tsai and her government implemented important legislation that increased penalties for illegal fishing and put in place monitoring measures for vessels to see where they fish. They also committed to make the fleet more transparent and to bring Taiwanese law in line with a critical International Labour Organization convention, which sets standards for work in the fishing industry. These are commendable steps that EJF firmly supports.
However, progress has recently stalled. The government, for instance, has not published any information on vessel sanctions for over six months. EJF's partners in South-East Asia continue to raise concerns over the treatment of migrant crew on Taiwanese vessels.
Now is an important time for a redoubling of Taiwanese reform efforts with a particular focus on enforcement. EJF stands ready to support President Tsai on this journey. She has never been better placed to succeed, with her impressive democratic mandate and her clear commitment to the environment, human rights and Taiwan's reputation in South-East Asia and more widely.
SIGN UP FOR OUR EMAILS AND STAY UP TO DATE WITH EJF'S NEWS AND EVENTS
By subscribing to our newsletter, you ensure that you will stay up-to-date with latest news on our work and our campaigns, as well as how you have been part of achieving those goals. We carefully select what goes into our emails so that you will only receive relevant and interesting news about our campaigns. We will let you know when we have exposed a critical environmental issue or uncovered human rights abuses. We will ask you to get involved when your actions can make a difference, and we look forward to inviting you to our events.