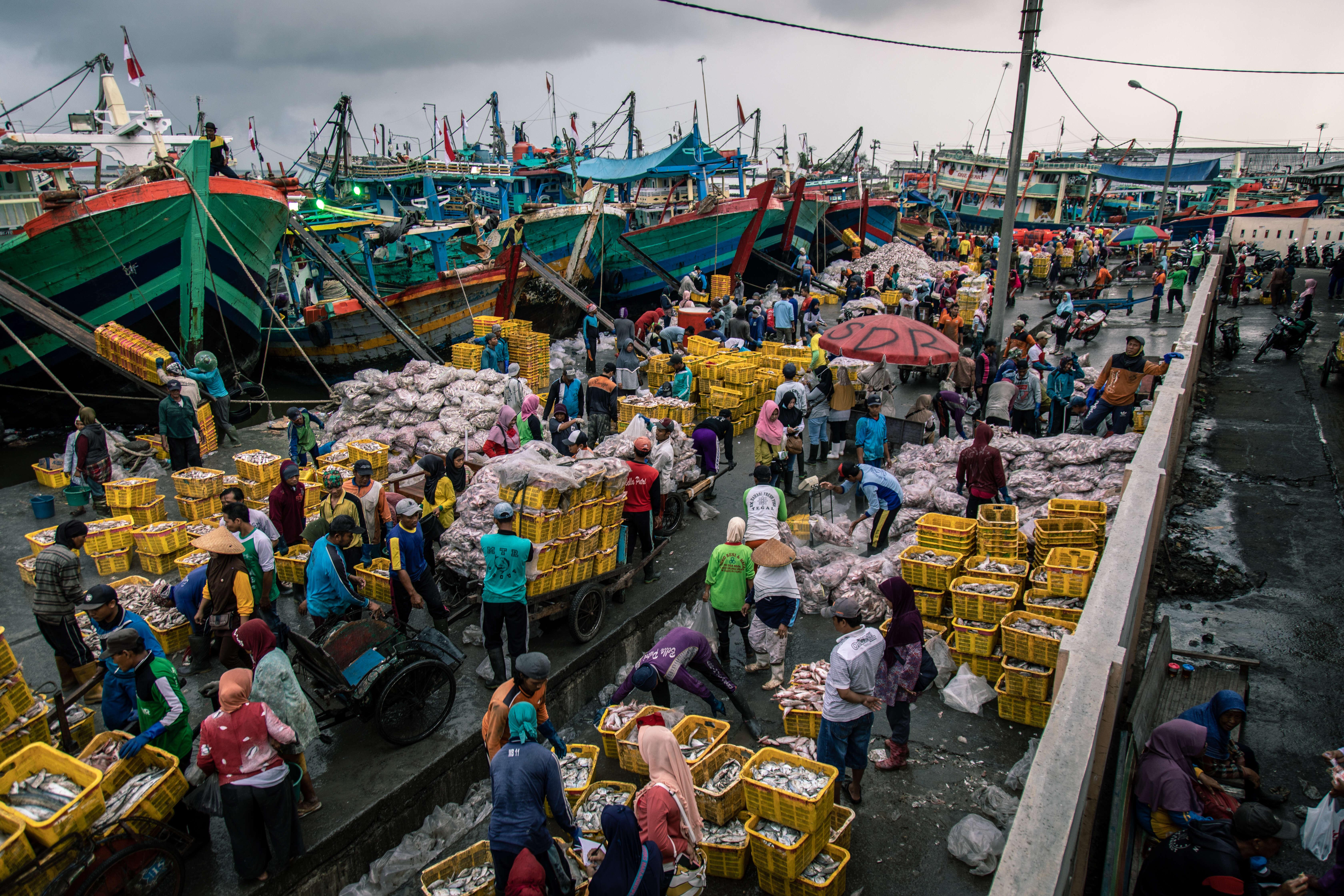 Sep 14, 2021
Free due diligence toolkit to help buyers of legal, ethical seafood
A toolkit which supports seafood companies to source seafood free of illegal fishing or human rights abuses is now freely available. The PAS_1550 code of practice is now accompanied by a range of free implementation tools that help seafood companies of all sizes supply fish that is legal and ethical.

Buying legal and ethical seafood can be daunting. A lack of transparency in seafood supply chains has been linked to slavery, child labour, food insecurity and the loss of livelihoods. Without traceability, businesses can't know if they are participating in supply chains which drive these abuses. A toolkit prepared by NGOs and industry to help seafood companies assess their supply chains, improve traceability and ensure their seafood is legal and ethical is the first step to ending these crimes.
The Code of Practice known as PAS 1550:2017, provides detailed recommendations and best practice advice to support due diligence efforts to assess and minimise the risk of seafood stemming from illegal, unreported and unregulated fishing sources.

Reflecting the growing concerns of businesses regarding human rights issues in seafood supply chains, it also includes recommendations designed to help assess whether imports were produced adhering to decent working standards, with reference to the requirements of the International Labour Organization's Work in Fishing Convention (ILO C188).

After several years' experience using the Code of Practice, industry and NGOs recently worked together to develop a range of implementation tools including guidance tailored to businesses with different levels of experience procuring seafood, flow charts and a list of information resources. These are all now freely available and can be downloaded here.

PAS_1550 was co-developed in 2017 with leading experts from the seafood industry, originally under the auspices of the British Standards Institution (BSI), in consensus with many stakeholders from the seafood industry, the EJF team, The Pew Charitable Trusts, Oceana and the World Wide Fund for Nature (WWF). It was published under licence from the BSI and came into effect on 31 July 2017.

To ensure it is readily available to anyone in the global seafood industry, we, along with Pew and WWF, have made the Code of Practice freely available for download and developed the implementation toolkit through the Fish Forward 2 Project, which is co-funded by the European Union. Its content does not necessarily reflect the views of the EU.