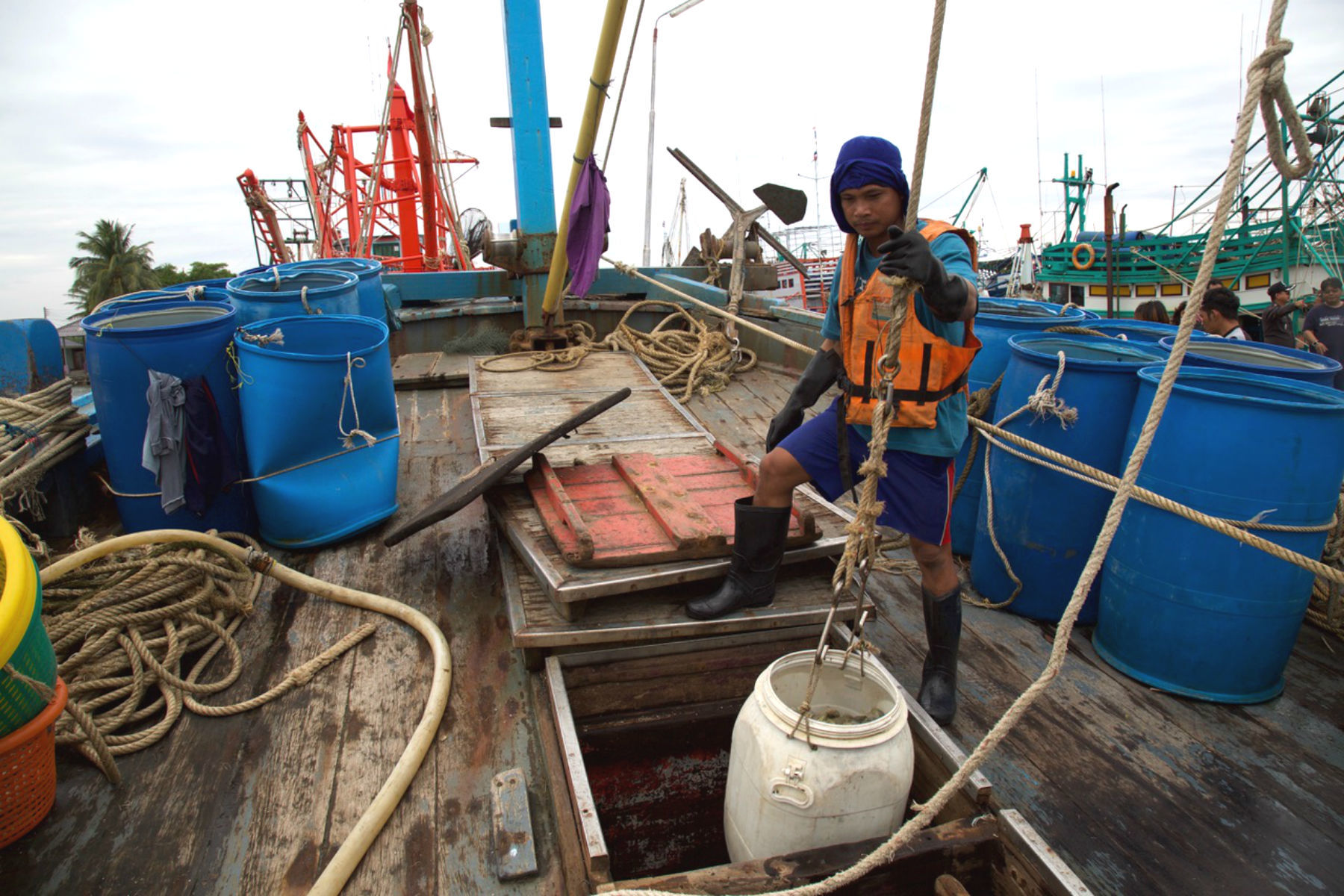 Nov 16, 2017
New labour standards should be welcomed and enforced
A new International Labour Organisation (ILO) Convention comes into force today which will protect the millions of people working on fishing vessels around the world.
The Environmental Justice Foundation (EJF) is encouraging all countries to ratify this Convention which will go a long way to securing decent working conditions and ridding global seafood supply chains of human trafficking.
The Convention, ILO C188, will establish minimum labour standards to improve the safety, health and medical care for workers on fishing vessels and ensure they have the protection of a written work agreement and the same social security protections as other workers.
Steve Trent, EJF's Executive Director said:
"C188 coming into force is a critical step forward in ensuring that fishers are given the basic living and working rights that are provided to workers in other professions. But for the Convention to become effective, many more nations need to act to ratify and implement it.
"EJF works globally to document and address human trafficking and other serious labour abuses. Minimum standards in labour regulations for fisheries have been desperately needed for decades and C188's coming into force will hopefully prompt more countries to join those leading nations that have already ratified the convention."
Thailand, a country grappling with high levels of trafficked migrant labour on its fishing vessels, has already publicly committed to ratify C188. This would make Thailand the first Asian country to ratify the convention, not only setting an example for other Southeast Asian fishing nations but globally as well.
EJF has been working in Thailand since 2013, documenting human trafficking and related human rights abuses and making recommendations to government and industry on how to address these abuses.
Thailand has one of the world's largest fishing and seafood industries, exporting 1.4 million tonnes in 2016 worth $5.8 billion. Since 2015, there has been substantial progress reforming Thailand's fishing industry, with the advent of new fisheries legislation, new 'Port in Port out' centres to inspect fishing vessels when they arrive or leave port, renewed efforts at worker registration and use of biometric data for identification, and vessel monitoring via satellite.
However, gaps in basic workers' rights remain and continue to expose workers - including tens of thousands of vulnerable migrant labourers - to dangerous and unsuitable work conditions. The ratification of C188 will be an important step towards addressing these gaps.