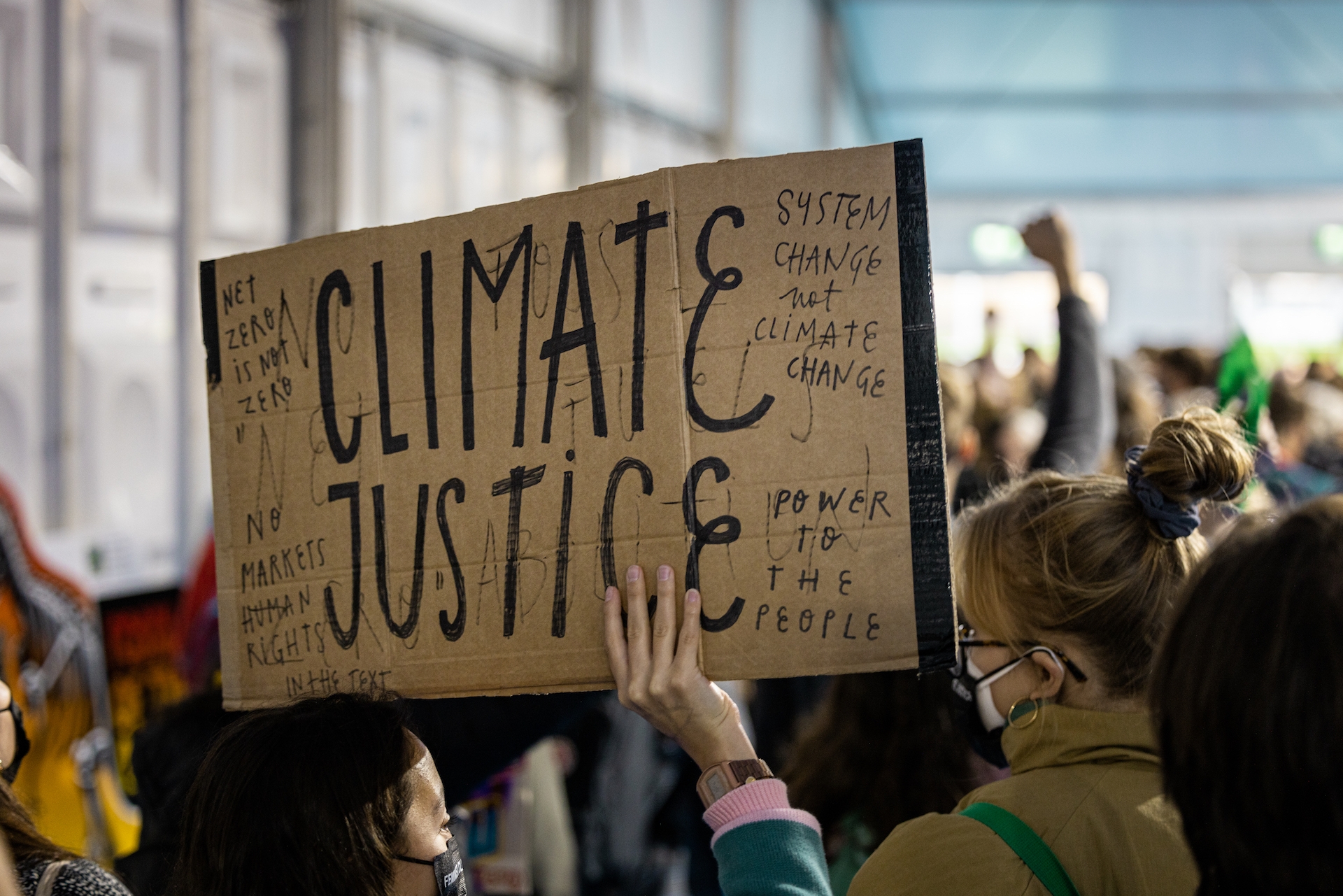 Nov 17, 2022
New People's Climate Manifesto demands climate justice at COP27
A People's Climate Manifesto, detailing the steps COP27 delegates must take to combat the climate crisis based on messages from people experiencing its worst effects, has been released. The Environmental Justice Foundation (EJF) is calling for leaders to read this new, powerful manifesto and deliver on the key demands of the people at this week's climate talks.
The deterioration of our world's climate system has led to the erosion of human rights around the globe, particularly for traditionally marginalised groups, says EJF. This view is shared by people around the globe, including important climate figures who came together at the People's COP27 on Tuesday and called for justice at COP27 and beyond.
The world is nowhere near reaching its 1.5C emissions target, as governments have failed to come to any sort of binding agreement that decisively ends the world's reliance on fossil fuels, says EJF. At this year's COP27 in Sharm el Sheikh, it was announced that many events hosted by civil society groups on the first Monday have been cancelled. This, combined with the limits on accreditation and attendance badges for activists and high levels of security, has left many questioning the role non-governmental actors will be allowed to play. Considering these concerns, EJF believes that the messages from the People's COP27 are more important than ever, and must be heard by delegates.
EJF turned testimonies of speakers, voices from the frontlines and stories submitted by the public into the People's Climate Manifesto, for world leaders at COP27. Some of its main demands include ensuring a seat at the table for frontline communities at COP28, ending commitments to fossil fuels, investing in renewable energy, delivering on climate finance and loss and damage, and creating a legal framework for climate refugees. Ultimately, it is essential that international climate action use climate justice as its guiding principle to build global cooperation and trust, says the manifesto.
Steve Trent, CEO and Co-Founder of EJF, said: "There is no more time to waste. Delegates at COP27 must end their slow-moving political charade, listen to the first climate manifesto to come from the people of the world, and focus on what really matters; the humans who are crying out for justice."
During the event, a range of important issues surrounding the inequality of the climate crisis and what world leaders need to do to respond to it were covered:
On the issue of loss and damage, Adrián Martínez Blanco, Director of La Ruta del Clima and CAN-I leader said: "By demanding our right to a healthy climate, we decide that we can and should and have the right to imagine a future for our people."
During the climate justice panel, Disha Ravi, Founder of Fridays for Future India said: "Fighting for climate justice is a fight for everyone. It's a fight for the people we love. It's a fight for love itself. And that extends to people, the planet and its inhabitants."
Speaking on mitigation, Joy Egbe, Co-Founder of Newdigit Technologies said, "Every nation wants to grow, whether economically or socially, and we need to do it carbon free. What we currently have right now is not sustainable, and that is why we keep talking about investment into renewable energy and a just transition. I believe at this year's COP, the main question and answer that many of us want is a roadmap for climate mitigation and decarbonisation for the global economy and in particular for nations like mine, Nigeria."
ENDS
Notes for editors
At the People's COP27 event, hosted by EJF on the 1st of November, expert speakers discussed the key themes that world leaders at COP27 must act on – loss and damage, climate justice and mitigation. Between the lively discussion from panellists, the event also featured films on the three subject areas and videos submitted by members of communities who have been impacted by the climate crisis. Links to materials from the event are provided below:
Speakers included:

The Environmental Justice Foundation is an international non-governmental organisation working to protect the environment and defend human rights. EJF is a charity registered in England and Wales (1088128). www.ejfoundation.org
The People's COP27 is a project coordinated by the Environmental Justice Foundation. For more information, a full agenda, and to view the "Voices Gallery" of testimonies from the front lines of the climate crisis, visit https://www.peoplescop.org/
For more information, for access to films, photographs and written testimonies from those affected by climate change, or to request interview access to our expert speakers and panellists, contact:
Alex Morrice – EJF Lead Digital Campaigner
E: media@ejfoundation.org
T: +44(0)7840 748375