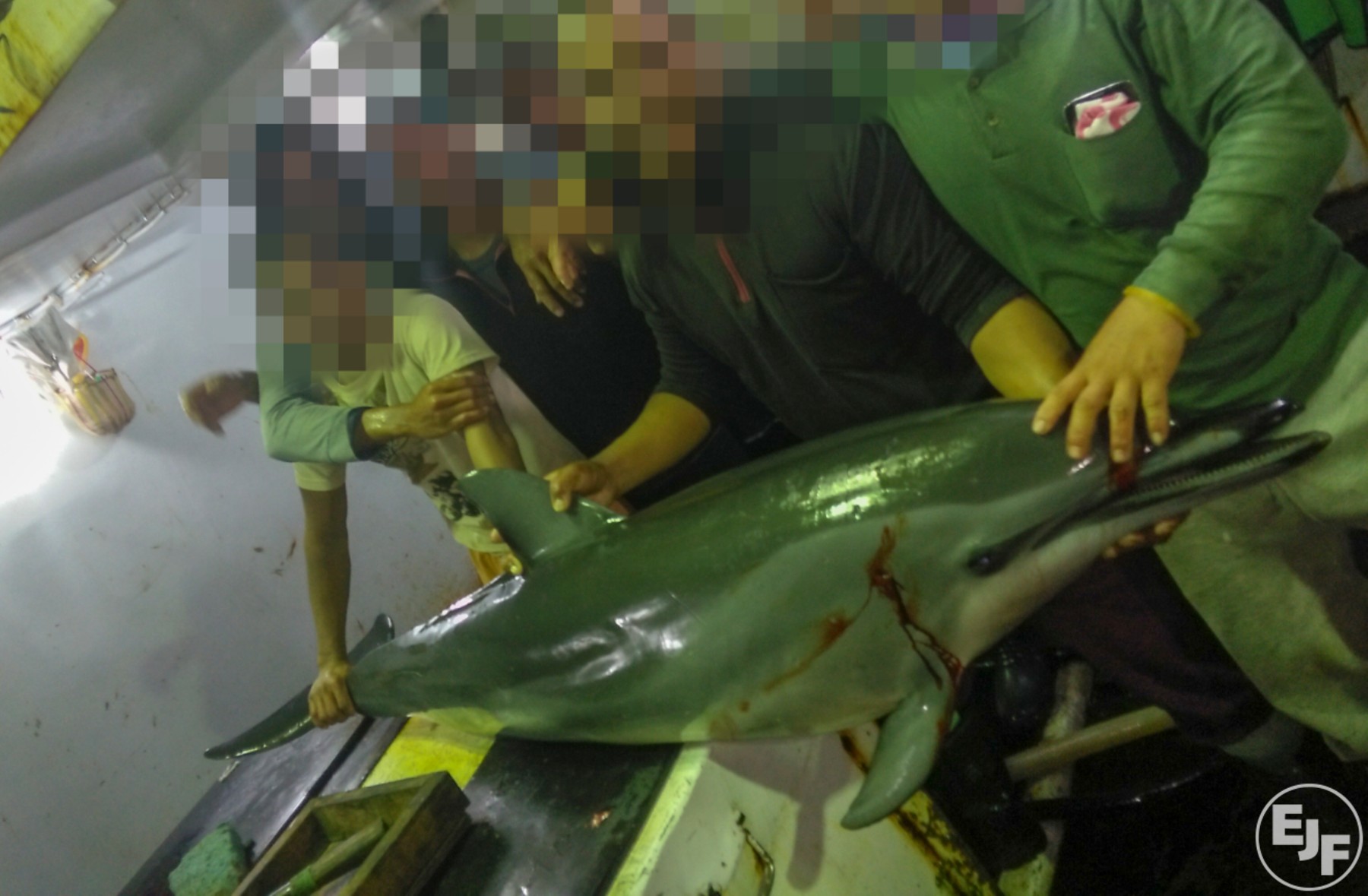 Mar 03, 2019
WORLD WILDLIFE DAY: PROTECT DOLPHINS, SHARKS AND TURTLES
You can help end the slaughter of dolphins and sharks. By demanding transparency in seafood supply chains, you can protect these amazing creatures.
EJF's investigations have uncovered dolphin killing, shark finning and human rights abuses aboard boats in Taiwan's fishing fleet.
We discovered that dolphins are being harpooned and butchered for use as bait to catch sharks. Thousands of these sharks are stripped of their fins and thrown back into the sea to drown, and vulnerable turtles are killed and discarded. This is a catalogue of cruel, wasteful and illegal practices.
A transparent fishing industry would expose actions like these. It would mean that you can be confident knowing the seafood you buy was not slave-caught.
This is why we are calling for transparency in seafood supply chains - to shine a light on these abuses and help eradicate the cruelty and harm for good.
We want supermarkets in the UK to use their influence as global seafood buyers.
Join us in writing directly to CEOs, asking them to sign our Charter for Transparency. By signing up, they pledge to promote transparency and put pressure on governments to act.
Add your name to our letter to supermarkets this World Wildlife Day.
Together, we can protect wildlife, ensure healthy oceans and end slavery at sea.
SIGN UP FOR OUR EMAILS AND STAY UP TO DATE WITH EJF'S NEWS AND EVENTS
By subscribing to our newsletter, you ensure that you will stay up-to-date with latest news on our work and our campaigns, as well as how you have been part of achieving those goals. We carefully select what goes into our emails so that you will only receive relevant and interesting news about our campaigns. We will let you know when we have exposed a critical environmental issue or uncovered human rights abuses. We will ask you to get involved when your actions can make a difference, and we look forward to inviting you to our events.