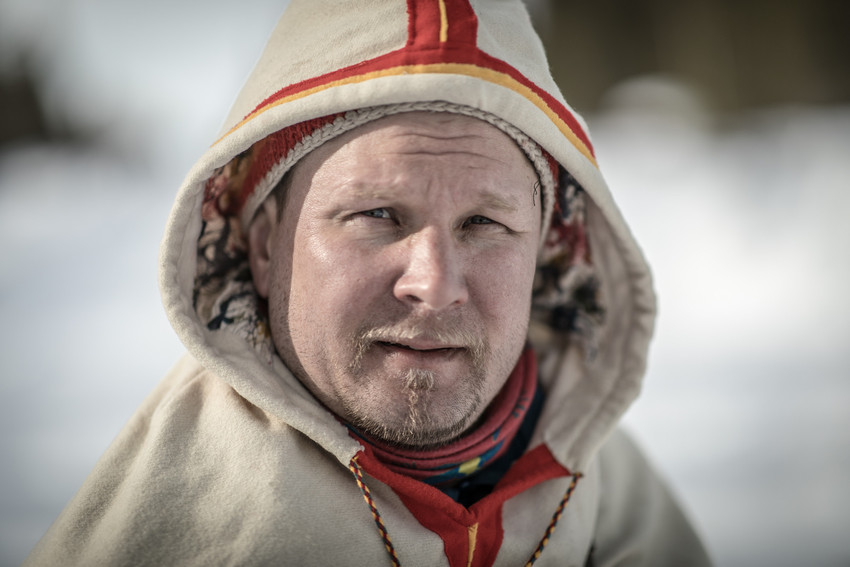 Nov 27, 2018
Will you stand up for people like the Sami?
The Sami ­– Europe's only indigenous people – are on the frontlines of climate change. Temperatures in the Arctic, where the Sami have lived for millennia, are rising almost twice as fast as the global average. In the rapidly changing conditions reindeer are dying, and with them so are Sami livelihoods. This week, EJF takes part in the Big Give – that means every donation we raise from 27 November – 4 December is doubled. Donate to help us get the Sami's message heard on a global stage: Now is the time to act on climate change.
Far too often it is the communities least to blame who are first affected by climate change.
The Sami have lived in harmony with the land across northern Scandinavia and the Russian Kola peninsula for thousands of years. The cornerstone of their traditional culture is reindeer herding; a practice which has supported their survival in the Arctic for thousands of years. For many Sami, reindeer herding is the only way of life and even those who do not currently herd reindeer see it as central to their identity.
"[Reindeer] are my life. It's as simple as that. I live for the reindeer and they mean everything to me. … I have grown up and been with them all my life." – Kenneth Pittja, Sami reindeer herder
As a result of exaggerated global warming in the Arctic, rainfall is becoming more common, causing thick layers of ice to form on top of the snow. The reindeer, unable to break the ice, cannot access the lichen below – their only winter food source. In 2013, 61,000 reindeer died in the Arctic as a result of starvation. The Sami people were unable to prevent their herds from starving to death.
Sami reindeer herders already face competition for land from forestry, mining and energy generation activities and critically need flexible use of the land in order to cope with the changing climate and snow conditions.
"If we don't start to really take the climate issue seriously, the future is not bright for anyone." – Maxida Marak, Sami artist and activist
Even more concerning is the lack of protection for their rights. In Sweden, rights to land are strongly linked to reindeer husbandry; and as reindeer populations decline, these rights are being eroded.
This way of life represents a true connection between people, wildlife and nature which has existed for millennia. Now, it is under serious threat from climate change.
The Sami have a strong message for global leaders – There is no time left, we must act now.