For COP's Sake: Climate action meets skate art at COP26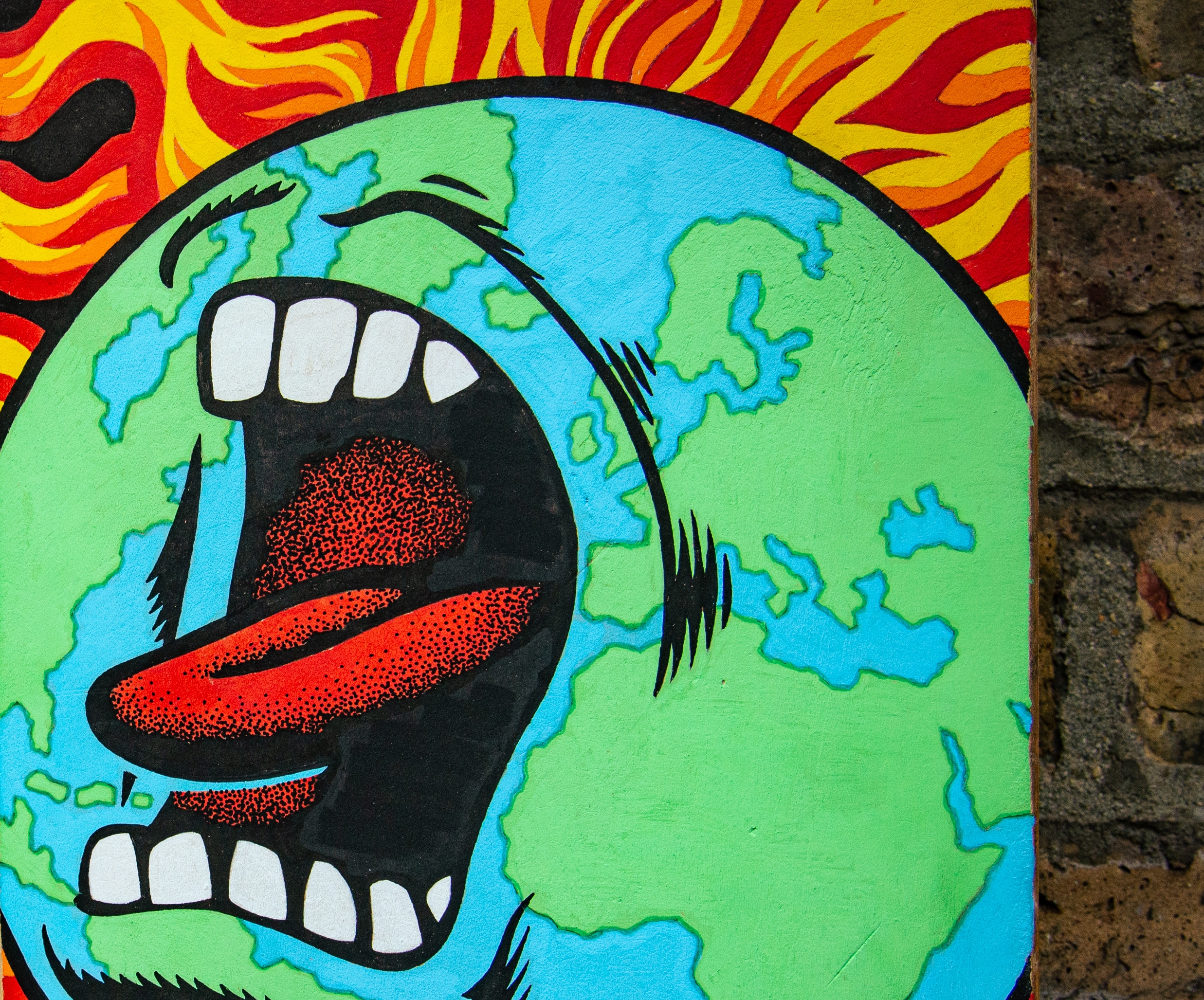 Skate artists from around the world have been invited to use recycled skateboard decks as a canvas, transforming each one into a unique work of climate-themed art that will be exhibited at the Route One skate shop in Glasgow during the COP26 climate talks. The 'For COP's Sake!' art show – a collaboration between Route One and re:ply skateboards ­– will run for two weeks from 1 November and the art will be auctioned online on 12 November. All proceeds will go to EJF.
Each "For Cop's Sake!" skate deck has a history – they've been loved, skated, battered and donated to Route One's Deckcycle scheme. From there they've been sanded down and tidied up by re:ply, and finally they've been given new life by skate artists worldwide. Each unique piece promotes a message of circularity, moving away from our take, make, waste mentality to secure a sustainable future, inspiring and uniting the next generation of climate activists.
These works of art will be exhibited at Route One's flagship store from 1st - 12th November 2021, culminating in an online auction on Friday 12th November at 6pm (GMT), with all proceeds going to EJF. Ahead of the auction on the same evening there will also be an EJF film screening.
During the two-week show, EJF climate campaigner Isabella Shraiman and a youth climate activist will have a live-streamed discussion followed by a live Q&A, with questions submitted by an online audience worldwide via social media. This will take place on the 8th November.
The exhibition and EJF film screening are open to the media and the public, and EJF staff are available for interview (virtually or in person in Glasgow) throughout COP26.
SIGN UP FOR OUR EMAILS AND STAY UP TO DATE WITH EJF'S NEWS AND EVENTS
By subscribing to our newsletter, you ensure that you will stay up-to-date with latest news on our work and our campaigns, as well as how you have been part of achieving those goals. We carefully select what goes into our emails so that you will only receive relevant and interesting news about our campaigns. We will let you know when we have exposed a critical environmental issue or uncovered human rights abuses. We will ask you to get involved when your actions can make a difference, and we look forward to inviting you to our events.