Our work is supported by grants from trusts and foundations, and public funding; donations from individual supporters, special events and ethical business; sales of our film and photos, and our designer t-shirts.
We have an ambition to increase our unrestricted income, which is essential for us to respond quickly to new opportunities or needs, and invest in new investigative equipment and innovations to protect our natural environment.

We do not accept any funding that would compromise our integrity or independence.

Our special thanks go to the trusts and foundations that support our work and share our vision for environmental justice.

Aegis CT
Arcadia Fund
Danish Institute for Human Rights
Dropbox Foundation
EuropeAid
Gordon and Betty Moore Foundation
Humanity United
Norwegian Retailers' Environment Fund
Oak Foundation
Oceankind
Oceans 5
Rufford Foundation
US State Department
Walton Family Foundation
Waterloo Foundation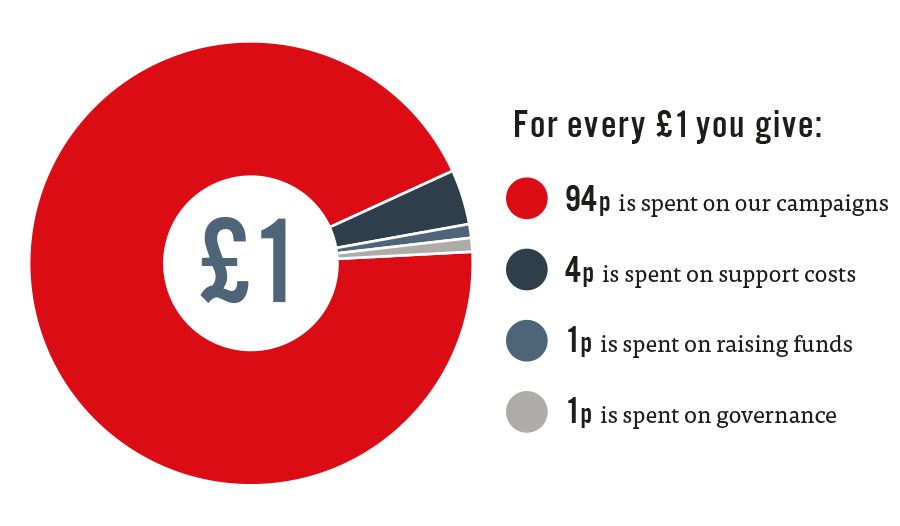 SIGN UP FOR OUR EMAILS AND STAY UP TO DATE WITH EJF'S NEWS AND EVENTS
By subscribing to our newsletter, you ensure that you will stay up-to-date with latest news on our work and our campaigns, as well as how you have been part of achieving those goals. We carefully select what goes into our emails so that you will only receive relevant and interesting news about our campaigns. We will let you know when we have exposed a critical environmental issue or uncovered human rights abuses. We will ask you to get involved when your actions can make a difference, and we look forward to inviting you to our events.