Plastic pollution is choking ocean ecosystems and affecting the people who rely on them. Discarded fishing gear in particular poses one of the biggest threats to a sustainable ocean. In 2019, we started the Net Free Seas project (NFS) to combat this and provide additional income for fishing communities in Thailand at the same time. The project involves artisanal fishing communities in the elimination of plastic waste, implementing a circular economy model to benefit both people and the natural environment. It has since expanded to pilot projects in Ghana and Indonesia.

Harm to coast and community
Abandoned, lost or otherwise discarded fishing gear poses a significant threat to marine wildlife and coastal communities. Fishing gear accounts for 10% of all plastic pollution and makes up the majority of large plastic in the ocean – at least 46% of the Great Pacific Garbage Patch is made up of fishing nets. Marine animals are at risk of fatal injuries as a result of these floating death traps, also known as "ghost gear".
Livelihoods in artisanal fishing communities are also impacted, as fish that could be caught and sold are instead entangled in these nets. Because fishing is often their only source of income, the fates of these communities are largely tied to the wellbeing of the marine environment. This imbalance between human activity and the environment needs a just solution. Net Free Seas provides it.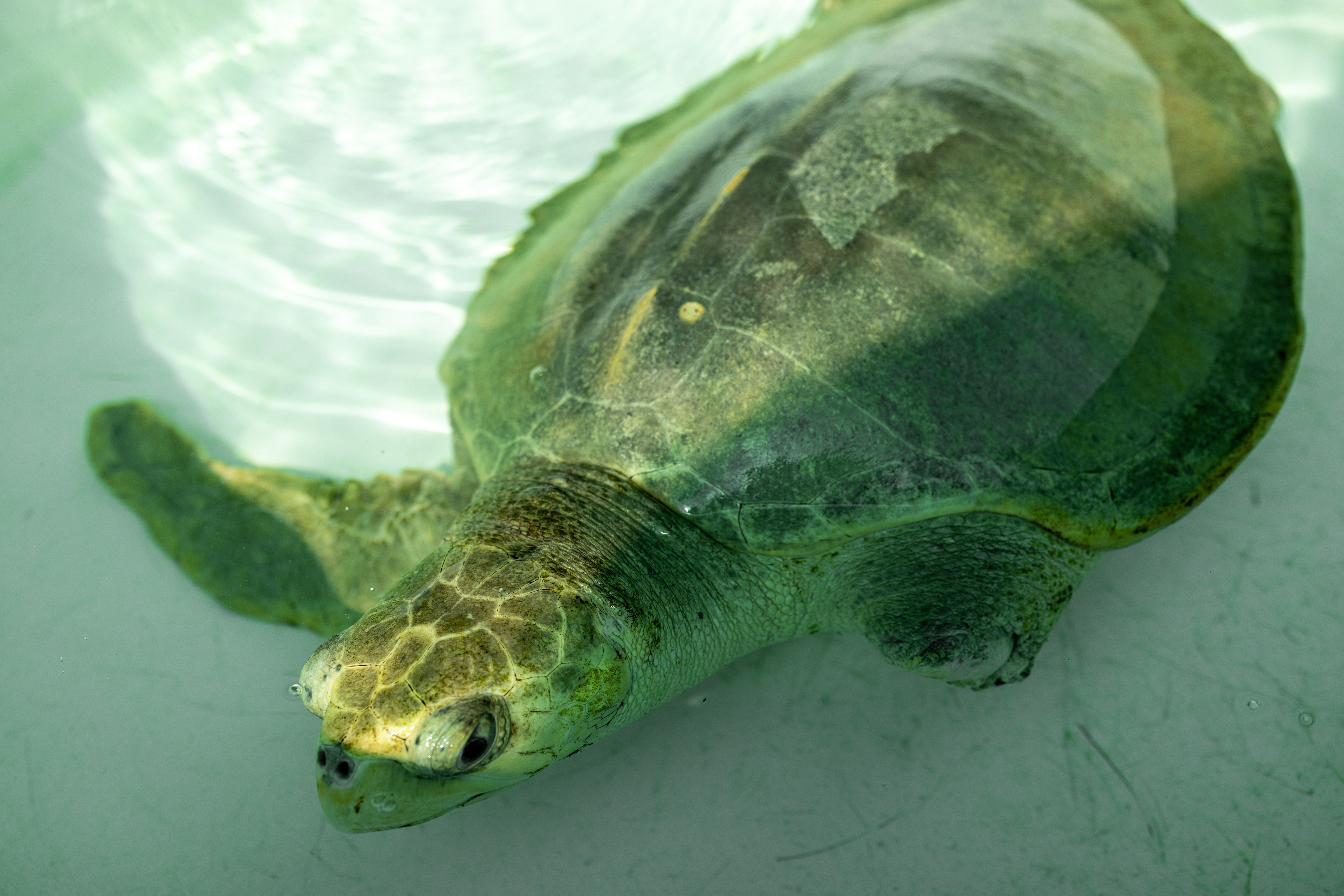 Community participation is central to the project. Community members are directly engaged in the collection, cleaning, selling and storing of plastic waste before it is sent to recycling facilities. They also receive income directly from the recyclers. The nets and ropes collected are turned into a wide range of sustainable products, including wall clocks, sunglasses, drink coasters and industrial items such as egg trays and spools.
By facilitating direct communication between fishing communities and recyclers, as well as the constant participation of the communities, the project ensures efficiency, transparency and sustainability.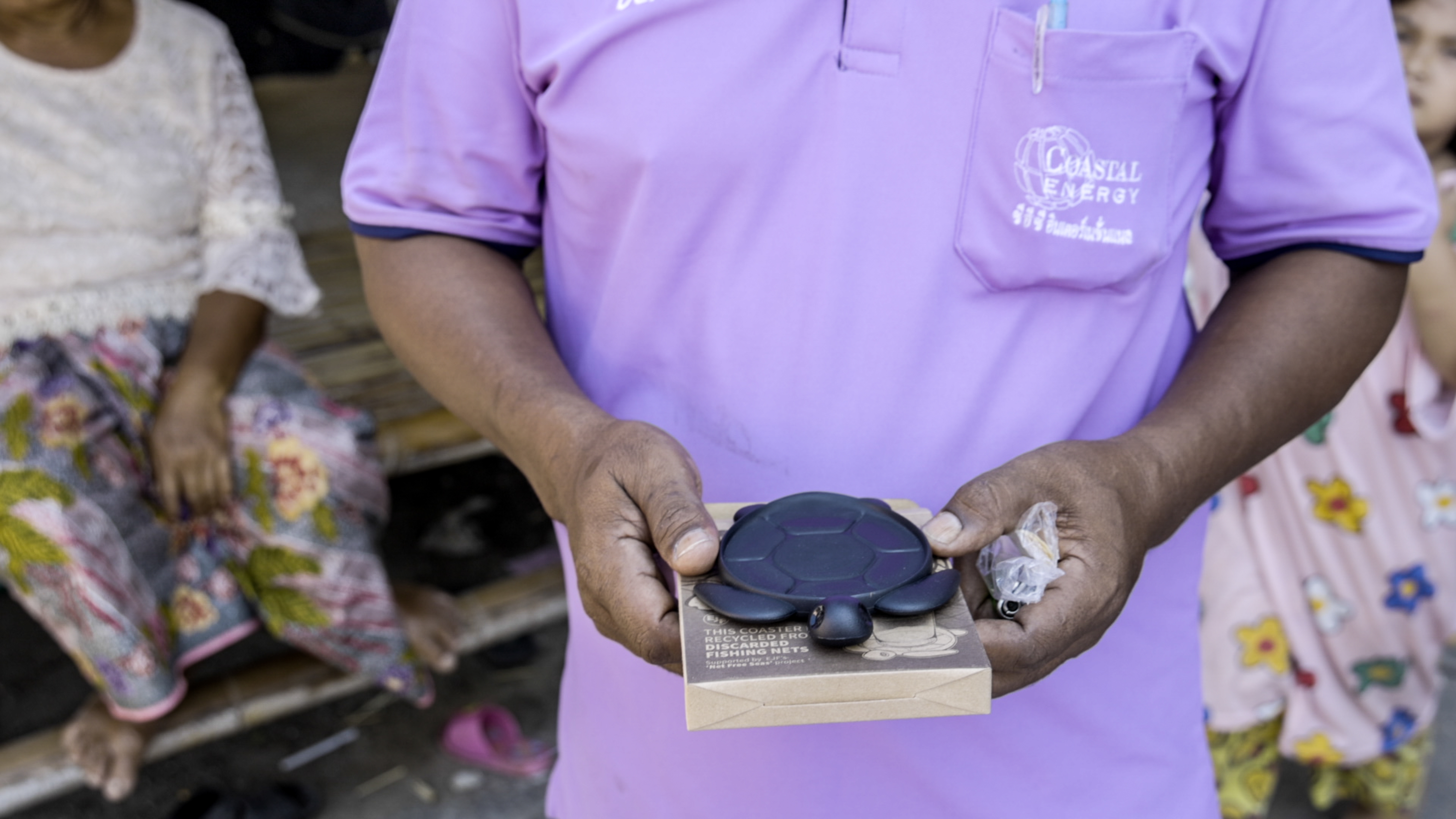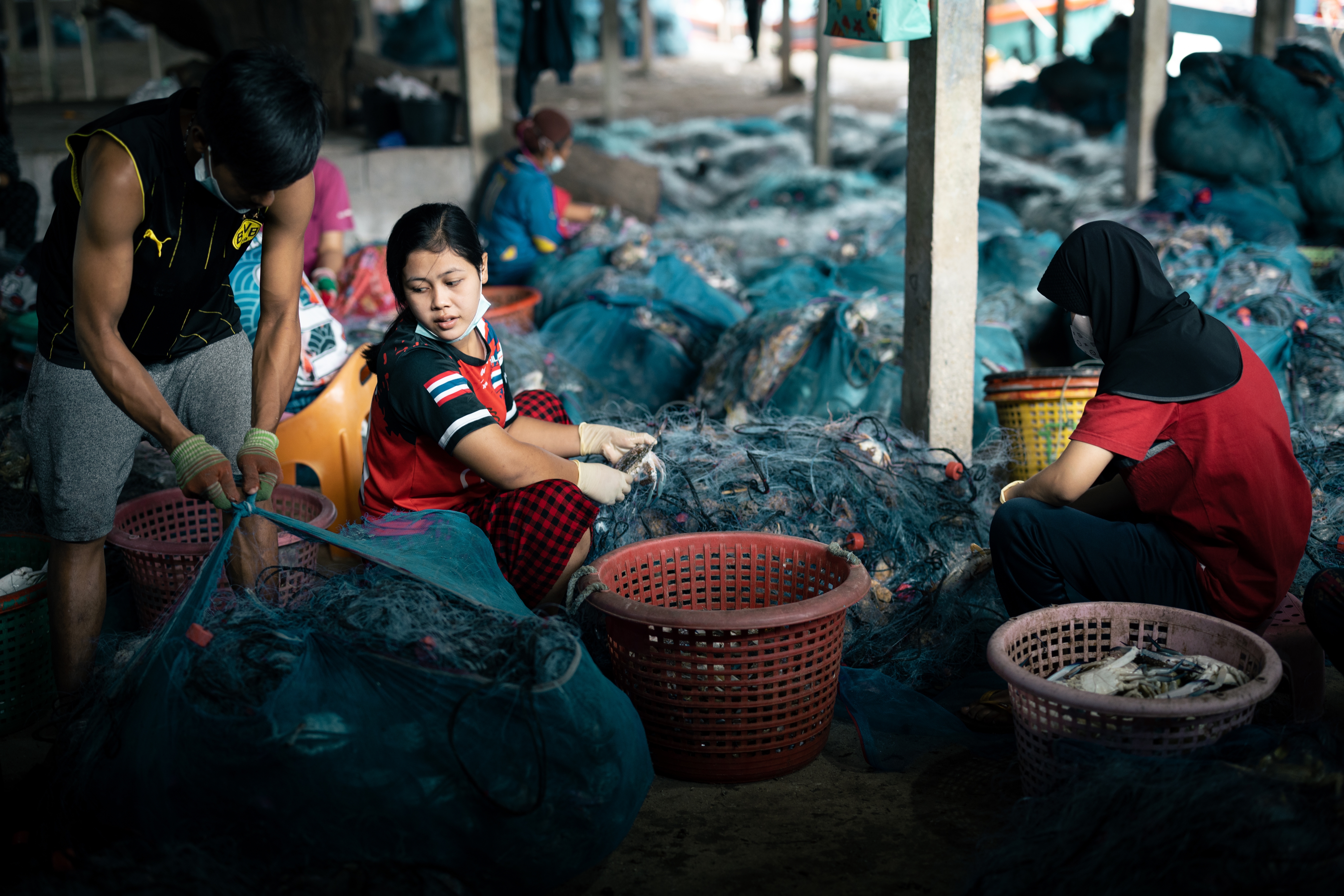 I see this as a career opportunity for my community. Those who cannot go out fishing can collect and clean nets for a living.
Imron Baikharee, from the Chana district, Songkhla province
New geographies, new successes
Thailand
The project was launched with great success in Thailand, expanding to a wide range of coastal communities and providing them with a second source of income – between 2019 and 2022, US$23,000 was paid out to fishing communities.
The project has removed discarded fishing nets from marine ecosystems and landfills, as well as stopping them from being burnt, and instead given them new life as recycled products. The project has forged new partnerships with retailers, a number of Thai governmental departments, civil society organisations and even the Thai diving community.
You can watch the film made about NFS Thailand here:

Ghana
Following the success of NFS in Thailand, we are piloting a project in Ghana. Local communities here collect and clean nets, which they drop off at collection sites. Local officers record the amount of nets with a data collection app called Collect. The nets from the Ghana NFS pilot programme are sent to Waterhaul, a social enterprise in the UK, where they are turned into sunglasses.
The pilot has had an immediate conservation impact – in its first year nine sea turtles were rescued from being tangled in ghost gear.
You can watch the film made about the NFS Ghana pilot project here:
Indonesia
In 2022, we launched a pilot NFS program in Indonesia. So far, we have met with 24 fishing communities across Java to identify peoples' needs and their views on the collection and management of discarded fishing gear. Several potential recycling partners have also been identified for collaboration. Throughout 2023, we will work to develop pilot collection and recycling schemes alongside fishing communities, with the ambition of establishing a full project in the near future.
NFS shows that community-based solutions can prevent the destruction of fragile marine ecosystems while simultaneously providing new opportunities for disenfranchised communities. We have big plans for NFS: our goal is that it will become a circular economy model for fishing net recycling that can be implemented across the globe.