Illegal fishing is devastating our ocean and West Africa is at the heart of this crisis. Around 37% of all fish caught in the region is done so illegally. Ghana is reliant on the fishing industry. It brings over US$500 million into the country every year and employs over 2.7 million people.
As industrial vessels pillage Ghana's coastline of vital fish populations, it is the country's small-scale fishing communities who are paying the price. Landings of some key species have declined by as much as 80% over the past two decades. Now, faced with declining incomes and food insecurity, many of these fishers are being driven to engage in illegal activities themselves.
Securing sustainability and social equity
Since January 2017, EJF has been working in Ghana to secure healthy, sustainable fisheries. Through the implementation of several key projects, EJF is working to help drive a reduction in illegal fishing, and give local fishers a voice in processes to build a more sustainable fishing sector:
EJF uses our unique combination of local surveillance and remote monitoring to strengthen the monitoring and reporting of illegal fishing, empowering local communities to document illicit fishing activities and improve the sustainability of Ghana's fisheries.
EJF empowers small-scale fishers, vulnerable and marginalised groups to articulate their interest in fisheries reforms and implement fisheries co-management.


EJF is promoting alternative livelihood options for small-scale fishing communities, helping to diversify local economies and to reduce dependence on fishing.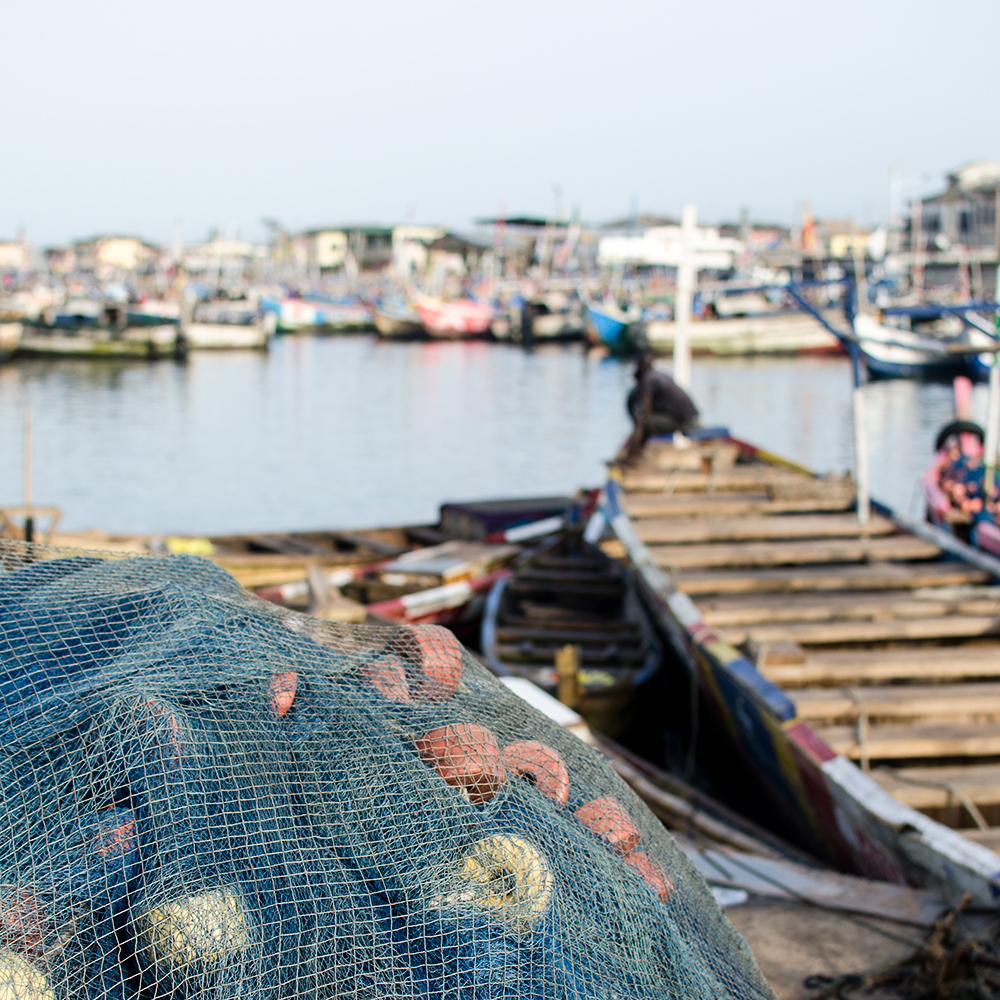 Saiko has destroyed our ocean. It is worrying because the trawlers catch all the fishes meant to be caught by our husbands and use it for saiko. Government must support coastal communities by stopping saiko because we are really suffering.
Ekua Kokuwa, Fishmonger at Ankaful
Working with local fishing communities
EJF is working with local partners to improve the livelihoods of local fishers and promote food security across Ghana. We've worked with over 48 coastal communities across the coastal districts in Ghana's Central, Greater Accra and Volta regions in a bid to safeguard marine resources for current and future generations of local fisherfolk.
We empower coastal communities and local fishers to take a stand against illegal fishing activities, providing the much needed evidence for the government to take action against these illegal, unreported and unregulated fishing practices; train local fishers to understand and protect their rights in fisheries management; promote the fair allocation of tenure rights to protect fishers' landing sites from the encroachment of tourism and other industrial activities; and identify and promote alternative livelihoods to help broaden fisher communities' economic basis and support the long term sustainability of Ghana's fish stocks.
of fish catch in West Africa is illegal, costing the region US$1 billion each year